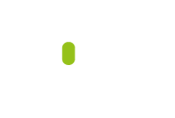 Abous Us
"Wood ART.LV" Ltd. is a company with 100% Latvian capital, which offers all kinds of carpentry, restoration and assembly services already for 15 years. Now the company has its own production facility in Riga, strong and innovative team, extensive customer base among Latvian builders and property developers, as well as, we successfully implement projects abroad. Our specialization is furnishing and renovation of wooden furniture and details in construction objects.
Growing customer needs require us to grow with them and to develop new trade directions. By investing in state of the art technologies and undertaking complex projects we gain experience and ability to provide a qualitative and competitive products and service for our clients.
Sensations are the key. While understanding that the environment, in which people work, rest, live, has a great impact on them, we are working with full responsibility to provide our client with the optimum surroundings and feelings to which you would like to return. From the first sketch to the finished project, we are pleased to participate in the creation of your well-being.
Your harmony is important for us!
We believe that anyone who has managed to succeed should see those who need support. Therefore every year our company participates in various charity events supporting those who need it most.